2014 National Career Clusters Institute General Information
SAVE THE DATE for the 2014 National Career Clusters® Institute!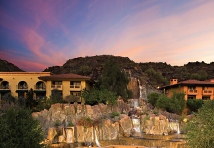 Where: Pointe Hilton Tapatio Cliffs Resort
11111 N. 7th Street
Phoenix, AZ 85020
When: June 16-18, 2014
We will be providing High quality sessions focused on topics such as:
Exemplary implementation of the various Career Clusters®
A federal policy update on Perkins reauthorization
Resources to better connect CTE and the Common Core
The Common Career Technical Core
Digital Learning
Innovative Teaching and Learning
Career Guidance and Counseling
Leveraging Data
A national report on the state of CTE standards
Business-Education Partnerships
Communicating CTE...and more!
Also Featuring:
Pre-Sessions tied to the major themes of The Career Pathways Effect: Linking Education to Economic Prosperity
Tours to leading Career Cluster programs
Industry tours featuring innovative companies
Registration is slated to open February 2014. Mark your calendars now!